Here at DP Medical we are celebrating even further growth with the appointment of Carl Seabrook as our new warehouse manager. In this latest blog, Carl gives us the lowdown on his new role.
"I have worked most of my career in stores, warehouse and logistics. My previous job was with a bespoke sauna and steam company where I was responsible for taking in and sending out customer orders, checking for damages, storage of goods, stock control and overseeing staff.
"My DP Medical role is very much the same but the big difference about my new position is that I get to set up the equipment and actually see how it all works. I find this absolutely fascinating and it is definitely the most enjoyable part of the job rather than just looking at a storage box all the time!  
"Looking ahead I would like to go on a few installations so I can see the job completed from start to finish and get to know more about all the products from a technical perspective.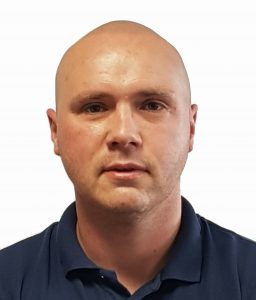 "I have been really impressed with DP Medical as a company. The best thing I have found so far are the people I work with on a day-to-day basis. I have had so much support and couldn't have asked to meet such a lovely helpful group of colleagues who have made me feel so welcome.
"I'm looking forward to what the future brings for my career at DP Medical."