Here at DP Medical we are always extremely proud of our staff who often go above and beyond to ensure they are delivering the best possible service to our customers. But for one team member in particular, their efforts have not gone unnoticed. After starting at the company over nine years ago, Steve Connors initially worked in the warehouse but has risen through the ranks to become our new south east area manager. In our latest blog, Steven gives us an insight into how his hard work and dedication to the job has been rew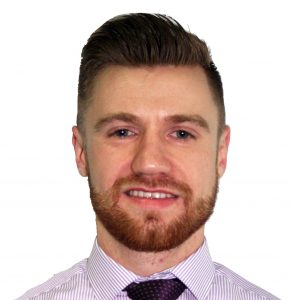 arded.
Steven said: "I was initially a member of the warehouse team where I helped with the receipt and dispatch of the equipment, checking the products were all ok and collating them ready for orders. I did this for about four years before moving on servicing side where I would be out and about installing, servicing and repairing our products. I really enjoyed the customer facing side of that role and it has served me well with regards to my new position where I am meeting some of the same people but just in a different capacity.
"I really love working for DP Medical so am delighted to have been promoted to an area manager in the medical division. I feel I've come a long way over the years and to have that hard work and loyalty recognised is really satisfying and says a lot about the company ethos.
"It's been an exciting few weeks for me as I've got used to my new job. I really like the travelling and meeting new people. I much prefer being out on the road rather than stuck in an office because I enjoy the differing environments you find yourself in and that every day is not the same.
"DP Medical is a special company because each member of staff is viewed as a person not just a number so you don't get lost in the crowd like you can do at a large corporation. In fact, one of the best things about my new role has been my manager Rob who has been incredibly supportive as I've adjusted to my new working life. To know there is always someone there you can ask a question to or if you need a bit of advice or help has made the process so much easier.
"I think I'm proof that if you work hard, are committed to the job and the company, and are lucky enough to have supportive people around you, you do have a lot to contribute and can work your way up. I'm very grateful for the opportunities that have come my way."