The British Dental Conference and Dentistry Show is being held on the 17th and 18th of May at the NEC in Birmingham, and is always one of the highlights of our events calendar. And this year is certainly no different! However, the 2019 show will be extra special for us, as joining us to exhibit will be Jeff Metcalf, International Sales Manager for our dental partner Global Surgical Corporation. Here, in our latest guest blog, Jeff gives us an insight into his role with American-based Global Surgical, how the company works with DP Medical here in the UK, and why he is looking forward to attending the Dentistry Show so much.
I have been with Global Surgical Corporation (Global) for 16 years.  As International Sales Manager, I am responsible for all sales outside of the United States. I manage a large worldwide network of distributors, independent manufacturer representatives, and Regional Sales Manag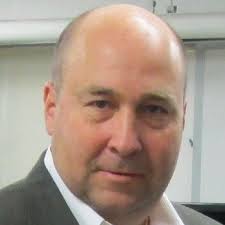 ers.  I really love my job, because I get to meet many people from diverse cultures and backgrounds. Global makes fantastic products that I truly believe in.  We also have exceptional customer service, which is emphasised throughout the whole organisation from the top down.
Design for dentists
Global microscopes are specifically designed for dentists. We have the widest field of view on the market, bar none. This allows dentists to see a full-mouth view, which is very helpful in many aspects of dentistry. All of our microscopes are modular in design, so you can start with a basic microscope and add components at any time in the future. The accessories we make today work on the microscopes we manufactured 25 years ago.  Our microscopes are equipped with a 100,000 Lux LED lightsource, which comes with an unheard-of three-year warranty.  All of our cameras are externally mounted so you can always change to the latest technology without having to go through extensive costs to replace internal cameras. This is truly a lifetime product, compared to products that you have to replace to upgrade to the latest technology available. In addition to the great features of the microscope, we only partner with distributors who offer great customer service, as so many companies disappear after the initial sale. Owning a Global product means support is just a phone call away.  It doesn't matter how old your microscope is, we will support you like it was bought yesterday.
Successful partnerships
DP Medical Systems (DP) is one of our oldest partners. They have been extremely successful, because they have the same philosophy as Global. Customer service is their priority and they sell quality products at fair prices. Their service department has been factory-trained and they do everything including installations, maintenance, and service.  DP representatives can solve any concern that the customer might have. I wish all my partners were like DP, who consistently rank in the top tier of performance for Global's worldwide distributors.
Customer feedback
I am looking forward to attending the British Dental Conference and Dentistry Show because it gives me the opportunity to meet with current and future customers.  Listening and responding to customer feedback and requests fuelled Global's success. It also gives me the opportunity to work closely with our partners at DP, and observe the obstacles and opportunities they face.   It also allows me to share trends that I see outside of the UK. If you're attending the event, please come and see us at stand J94.
For further information about Global, please visit: www.globalsurgical.com