Leading medical supplies company, DP Medical, has made a move into Ireland with a key appointment.
Thomas Cryan (31), from Dublin, is the Surrey-based firm's new sales and service manager covering both the North and Republic of Ireland. His previous role was a sales position in the medical industry. Prior to this he also worked as a service engineer.
Reflecting the increasing amount of work being undertaken in the Irish market, this is the first time DP Medical has had a dedicated member of staff overseeing operations in Ireland but it is hoped the new role will enhance both the service offered to Irish customers and also develop further new business opportunities.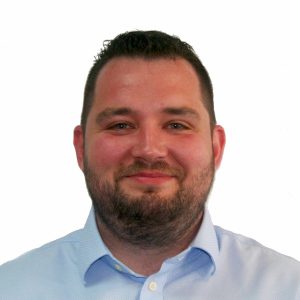 Thomas Cryan said: "I am really pleased to be joining the DP Medical team which I can already see is a very well organised and professional organisation. The company provides top quality medical equipment and has a real enthusiasm for providing the highest levels of customer care.
"I am looking forward to improving the customer experience within Ireland and offering greater levels of support to them as well as establishing valued relationships with our clients, both old and new. "
Rob Atkinson, managing director of DP Medical, said: "We have been working with a number of organisations in Ireland for many years now and we really felt it was a market that could grow further for us.
"The appointment of Thomas allows us to have a dedicated member of our team covering both Northern Ireland and the Republic of Ireland to help ensure we are providing the best possible service to our Irish customers base but also to seek out further opportunities so we can continue to grow and develop as a business.
"We are delighted to welcome Thomas to the team at what is a really exciting time for us as we look to firmly establish ourselves as a leading healthcare supplies company in the UK, Ireland and beyond."
For further information please email sales@dpmedicalsys.com or visit www.dpmedicalsys.com.