In our latest guest blog, Honorary Consultant Plastic Surgeon, Brian Sommerlad from Great Ormond Street Hospital for Children, talks about his relationship with the renowned charity CLEFT and explains more about his pioneering work in Bangladesh, which DP Medical has recently supported.
"As a plastic surgeon at Great Ormond St Hospital for Children (GOS), my main clinical activity has been the care of children (and adults) with cleft lip and palate.
"I am also the chairman of CLEFT, after founding the charity in 2007, which funds research into cleft lip and palate and supports cleft teams in several low-resource countries. I have been involved in supervising some of the research which CLEFT funds and supporting cleft teams in Sri Lanka, Uganda and Egypt in addition to Bangladesh.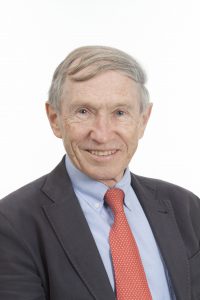 "Our major initiative at the moment is a project to develop, with Bangladeshi colleagues, a comprehensive cleft centre in the Sheikh Hasina National Institute of Burns and Plastic Surgery associated with Dhaka Medical College Hospital.
"In my 18 years' experience of regular visits to Bangladesh to assist and teach, I have become aware of the shortcomings of many initiatives. None provide all the ongoing care needed for children with cleft lip and palate, including speech therapy, orthodontics and further surgery which is usually required. This is the basis of the centre which we are establishing and we are also looking at setting up similar centres in Sylhet and Chittagong.
"I am about to embark on another trip to Bangladesh and I will be there for almost three weeks. Colleagues from the GOS cleft team are joining me for the last week.
"DP Medical has supported us on this latest trip by providing an endoscope at a reduced price which will enable the team (especially the speech and language therapist funded by CLEFT) to investigate the palate function of patients whose speech is unsatisfactory. With a C-arm which we provided previously for X-rays, it will provide the equipment needed in the centre in Dhaka for palate investigations in the long-term.
"It really is a real team effort by everyone involved and is such valuable work to be part of it. If anyone is able to donate and support the work of CLEFT, please visit www.cleft.org.uk for more details."