We are pleased to announce that we have a winner in our latest customer satisfaction survey competition.
Paul Mottram, of the White House dental practice in Chester, sent us some feedback via our customer survey following a recent order he placed and was picked at random to win a Kindle Fire HD, worth approximately £129.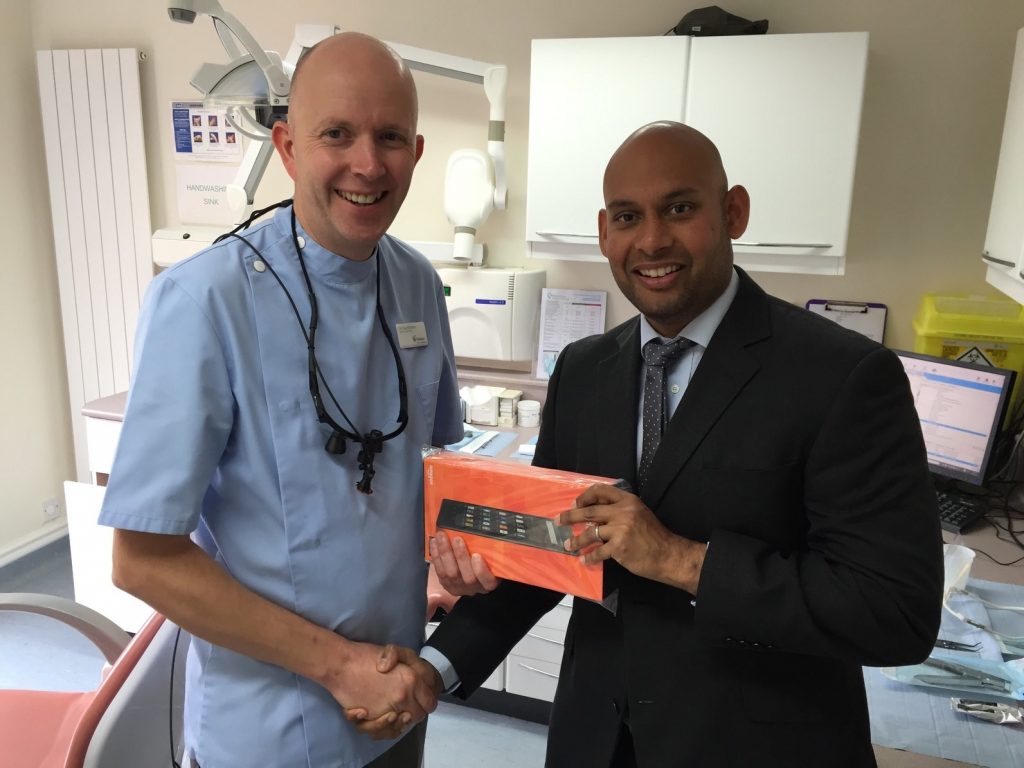 Our very own Rahul Roy, area manager for the north and Scotland, was able to hand over the prize to Paul on a recent visit to the dental practice.
Says Rahul: "It's always good to work with Paul and the team at the White House dental practice so I was thrilled to be able to present the Kindle to him in person.
"Good quality customer service is of vital importance to us here at DP Medical Systems so it is really helpful to us when our customers take the time to fill out our quick survey and let us know how we are doing. It's certainly been of benefit to Paul this time round and we hope he enjoys his new toy!"