Cervical screening patients in France will now benefit from innovative new scanning equipment thanks to DP Medical Systems.
MediScan, a pioneering capture and archive system for gynaecological examinations, has recently been translated into French and Hopital Nord in Marseille is one of the first hospitals to have the system installed.
The technology is already in use across the UK and provides clinicians with a secure pathway for recording, storing and encrypting patient gynaecology examinations for analysis and archiving. The still images and video are captured in real-time and stored against the patient record for retrieval anywhere in the hospital.
The system, developed by DP Medical Systems, uses a simple to operate user interface, including touch screen technology and a question and answer based approach to data entry. Its digital still or video images are seen as benchmark quality by leading clinicians and have been used for illustration in medical texts.
Prof Xavier Carcopino from Hopital Nord and who will be using the Mediscan, said: "I first worked with the Mediscan technology during a year at Dublin's Adelaide and Meath hospital and Coombe's women's hospital and was very impressed with it. It is a highly beneficial piece of equipment because it is designed to answer to the need of clinician and is very adaptable. Due to the storage capabilities, from images, videos and research to letters editing and patients illustration, Mediscan allows clinicians to get a real understanding of a patients current problem so we can decide how best to treat and manage them.
"I was very keen to use the system in France so I have been pleased to be part of the process of providing a French translation which has led to us having the equipment installed at Hopital Nord in Marseille which benefits around 100-150 patients per month. It has been good to work with DP Medical and I have been very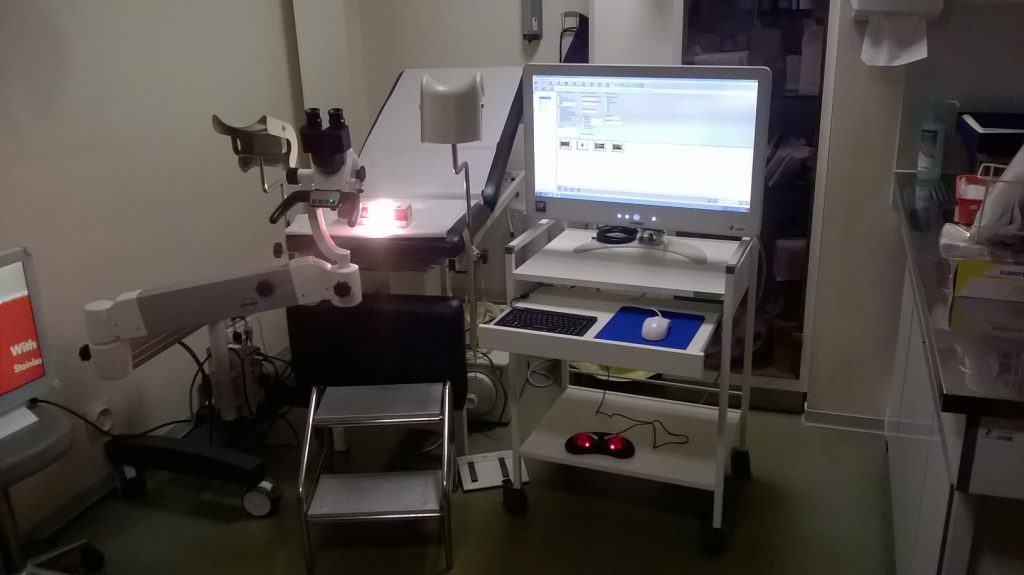 happy with our collaboration to date."
Owen Pemberton, commercial director at DP Medical Ltd, said: "It has been a pleasure to work with Prof Carcopino and all his team who have been instrumental in developing the French translation which means we can open up Mediscan to a whole new audience. We are delighted to see Medicscan fully up and running at Hopital Nord and we hope this will be one of many in France.
"The system provides gynaecology clinicians with a number of key benefits, including increased software security, improved patient experience through image sharing and a better platform for end-users to educate students and other clinical staff on complex colposcopy cases. We have developed MediScan with key opinion leaders and clinicians and it has now evolved into the essential workstation for every gynaecology practitioner."
For further information about Mediscan visit www.dpmedicalsys.com/medical/gynae/mediscan/.