The cutting edge technology we supply means we need the best technical support to go along with it. That is why we are delighted to announce the appointment of Mark Grant as our new southern service engineer. In our latest blog, Mark tells us about his life-long interest in technology and how happy he is to be putting this to good use in the DP Medical family.
"My previous role was with NCR Ltd where I worked as an electro mechanical technician for 17 years.  My job involved fixing ATM machines, EPOS systems and self scanning devices such as the self-service tills in supermarkets that people use every day.
"My role of southern engineer here at DP Medical is quite varied. I can do everything from the installation of medical hardware and commissioning, to arranging and carrying out servicing for existing customers' hardware. On top of all of this I spend my days responding to breakdowns. I cover the entire south of England so a large part of my role is driving, however the satisfaction of successfully carrying out a repair is a great feeling and it really does make it all worth it.
"That is what I like best about my role – having the ability to fix what's broken. It gives me great pleasure to be able to see a problem and solve it. I have always been very inquisitive and interested in learning about electronics and how things work. This new role is ideal for me in that sense as it allows me to b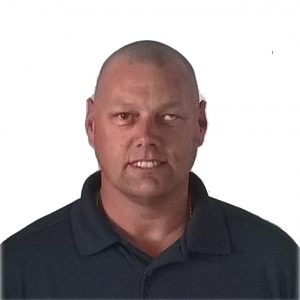 roaden my knowledge of new technology and the cutting-edge equipment supplied by this company. I found meeting customers very daunting at the start and it was tricky finding exactly where I needed to go to provide support. I'm definitely getting there though and since my appointment  I've found it's never too hard to find a hospital!
"I like DP Medical as it really has a family type of atmosphere, which is often lost in bigger companies. You feel part of the team here and know you can always get the help you need if you're stuck or turn to somebody and ask questions.
"I have manufacturer training coming up soon and it is always great to learn from the people that make the equipment. You can really get hands on there and ask all the questions you have. It's especially important to get answers to even the most technical ones.
"I'm glad to be part of the team and it's great to feel as if I am making a positive difference to the service team."