We are delighted to announce the growth of our dental division with the appointment of Andrew Tasker as Dental Area Manager for Northern England, Scotland and Wales. In our latest blog, Andrew tells us about developing his knowledge of dentistry at DP Medical and what his family think of his new role.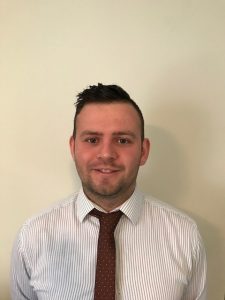 "I actually studied to become a secondary school teacher at University, before rethinking my career options and getting a role with PepsiCo, first in supply chain and then in sales.
"However, I had always been really keen to move into a more clinical based sales role but only for the right company. I'd been approached by other organisations before but when the opportunity with DP Medical came up I just knew it was for me, especially as they are such a well thought of and established company.
"My new role as Dental Area Manager means that I liaise with some existing, as well as lots of new, clients to help them trial and choose from our dental microscope range and identify what's suitable for their practice. I also suppo
rt the company at dental schools, exhibitions and trade shows. I'm already really enjoying the role and love meeting new people and clients regularly. I'm excited about getting out seeing the dentists I will be working with and developing my knowledge of dentistry.
"One of the best aspects so far has been actually going to see how our famous dental microscopes are made at the Global Surgical Corporation's headquarters in St Louis, Missouri. You really get to appreciate the effort and attention that goes into each one, and I met some great people from all around the world. That has definitely been the highlight so far!
"My wife, Rachel, and children, Noah, Max and Hallie, are all really proud that I'm working in such an innovative industry and helping dentists to do their job! I think they can already see that I'm really enjoying my working life here.
"I do feel really lucky to have joined the DP Medical team, and I can't wait to get to know them more."