Customer service is at the heart of everything we do here at DP Medical and having the right staff who share these values is vital. That's why we're delighted to announce the appointment of Louise Wild as an area manger to our growing team. In our latest blog, Louise talks about her background in medical sales and why good customer service is integral to how she operates.
Louise said: "I've had a varied background which started off with me running pubs for 15 years! After that I decided on a career change and became a business manager at a pressure washer company mainly working with the MoD and NHS. I began to take more of an interest in the medical side of the job and eventually moved just into medical sales. Following that I spent eight years with Olympus as an ENT sales specialist which is where I really honed my craft.
"I love the NHS and because I've been involved with it for a number of years now I know how the system works. Initially it's hard to get your head around it all because it such a complex and vast organisation but with experience you learn how to navigate it and off you go!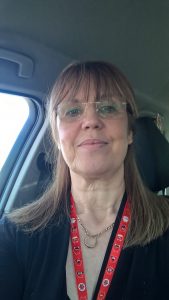 "I've only been in post as DP Medical's area manager for south central and south west for a couple of months but it feels like I've always been here. I'm enjoying running my area with some autonomy and doing it my way which suits my style. I like the travel and the hands-on training I received was second to none. It meant I was able to really understand how all the kit works right from the early days and not spend weeks in a classroom so I could get out on the road quicker and meet our lovely customers.
"I moved to DP Medical because I wanted to work for a smaller company again where you are not just a number and the way of working is smarter and more streamlined. It's great to be able to have a more personable approach as I found with the larger companies it could become quite robotic. Admittedly there is nowhere to hide if things don't go well but the advantages definitely outweigh that!
"To find myself at a company where excellent customer service matters to them as much as it does to me is fantastic. It's always important to keep in mind that this job is all about people and delivering them with what they need so they can deliver a top class service to patients. On the occasions when things don't go right, it's vital my customers know I will sort it and I do. That's always been the way I operate and to have the support of the company to enable me to do that is a great help."