In our latest guest blog, Dr. Mohammed Al-khateeb, a Consultant Audiologist who specialises in audio-vestibular sciences, talks to us about the new aural microsuction training course and how DP Medical aural equipment is involved in delivering the training.
I am an audiology clinical lead working for a leading independent audio-vestibular provider, where we specialise in delivering audio-vestibular diagnostics and rehabilitations. I oversee training audiologists, ratifying policies, clinical services set up, audiology quality assurance and writing Standard Operating Procedures.
DP Medical has professionally supported us by arranging their ENT operating microscopes with LCD screens to deliver appropriate aural microsuction training.  They provided exceptional technical and professional support to our training program and offer special packages for tra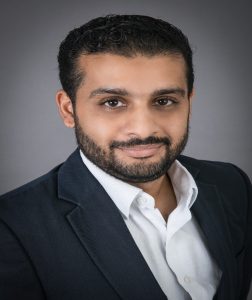 inees who complete our training course and ready to set up their own aural microsuction clinics and they are also excellent at providing long term and on-going support. 
Our ambition has always been to disseminate our knowledge to other clinicians and as such, we have created the UK's first fully accredited Ear Care and Microsuction Course under our new training branch – Ear Care Academy.
Our course is delivered on real patients and offers closely supervised hands-on experience over an intensive two days training at Charing Cross Hospital.  DP Medical kindly provide ENT microscopes for our course to enable trainees to experience the equipment they might use in their own practices.  We feel their equipment provides an excellent combination of quality, functionality and value for money and it's been great to build a successful relationship with them.
Please visit our website to find out more.