2019 proved to be another record-breaking year for leading medical supplies company, DP Medical Systems.
The Surrey-based organisation celebrated its fifth consecutive year of increasing turnover rising up to £4.9m in 2019.
In addition, each division of the company including dental, hospital and services, has grown substantially over the period and increasing profits has allowed the company to embark on a number of exciting developments over the past 12 months including investing in more demonstration equipment to meet demand, opening up an office in northern England and establishing a dedicated company in Ireland.
Rob Atkinson, managing director of DP Medical, said: "We're really pleased to have continued to hit our ambitious growth targets during 2019. This has been achieved despite the backdrop of recent  economic uncertainty but our business has robust plans in place which has allowed us to grow not just here in the UK but also most notably in Ireland and also across other parts of Europe and the middle east which has been extremely impressive.
"Alongside our HQ in Surrey, we now have an office in Stockport, Greater Manchester which has given us another option when it comes to where staff can be based from and improved the customer experience for our clients based away from the south of England who need repairs or have further customer care needs.
"But our expansion hasn't stopped there. We also set up a company in Ireland, based in Dublin, to help us build our business within both the Northern Ireland and Republic of Ireland markets ensuring we enhance our sales and service coverage to our Irish customers and seek out further opportunities so we can continue to grow and develop.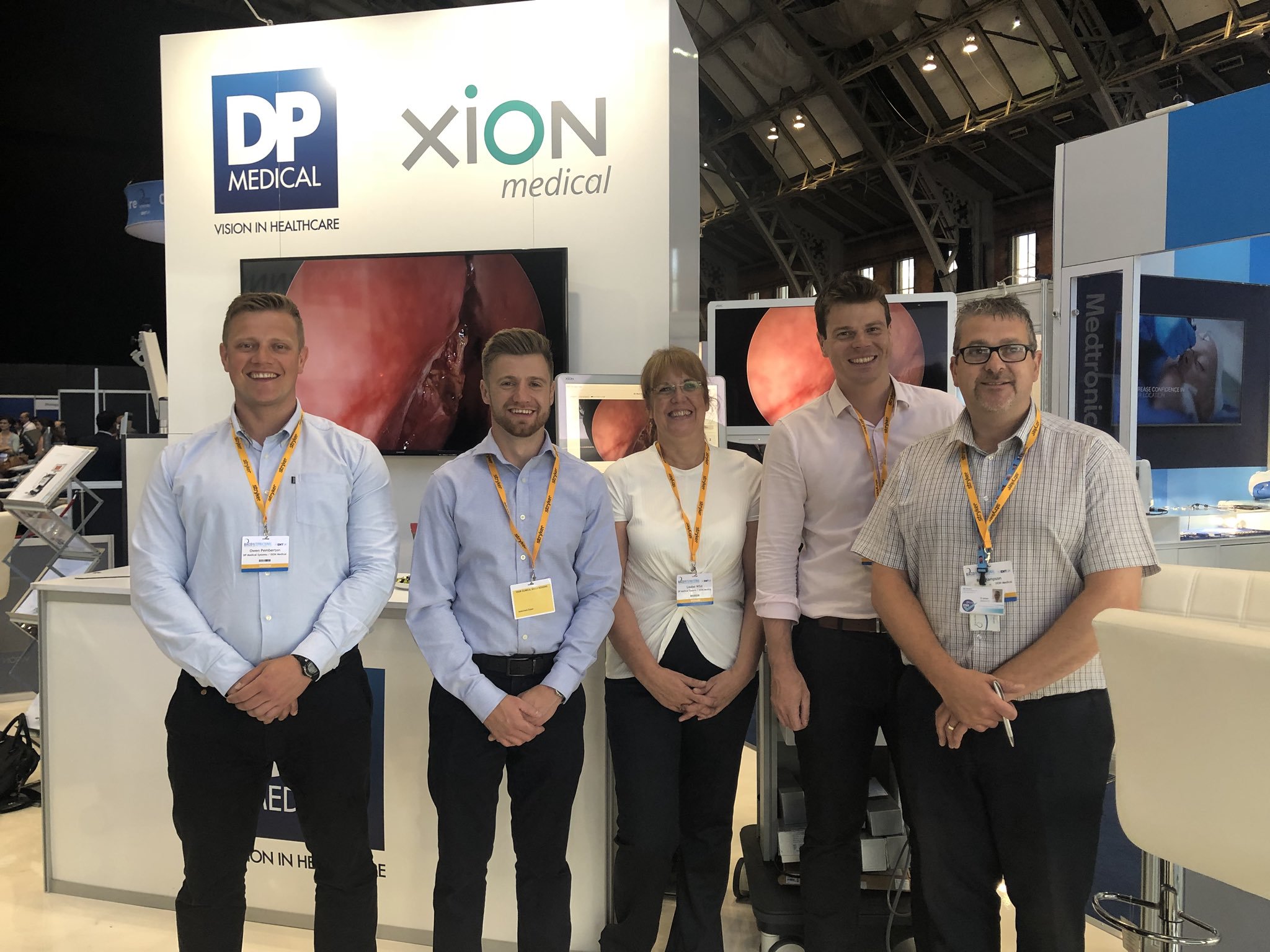 "In addition, we have worked on some really exciting and prestigious projects over the last 12 months including the world renowned UCLH dental hospital in London and with the speech and language therapy sector where we have seen demand for our XION products really take off.
"It's a great start to 2020 which is set to be another good year for us as we look to increase our staff numbers, build on the exceptional service we're already known for and move into new markets within the healthcare sector such as theatres and hysteroscopy clinics.
"Our dedicated team continue to go above and beyond for our customers, and I am really proud of each and every one of them as they have all played their part in making DP Medical the company it is today."
DP Medical Systems, which employs 22 people, sells ENT, dental, gynaecology and forensic medical equipment to the NHS and private users.