Patients and staff at a hospital in Ireland are set to benefit from some specialist new ENT equipment which has been installed by a leading medical supplies company.
DP Medical, which now has a base in Dublin, has been working with the Mater Hospital to provide a XION swallowing diagnostics system which offers innovative and convenient technology for optimal diagnostics and therapeutics. The new digital device also enables the processing and archiving of picture, video and many diverse digital data, being constantly updatable.
The arrival of the XION EndoSTROBE EL now sees the Mater Hospital become a centre of excellence in Ireland with the team using it one of most respected in the country in this area of SLT work.
A product launch and training event was held for all the partners involved in this project to get a sneak preview of the state-of-the-art technology and to see at first-hand how it will make a real difference to patient treatment and care.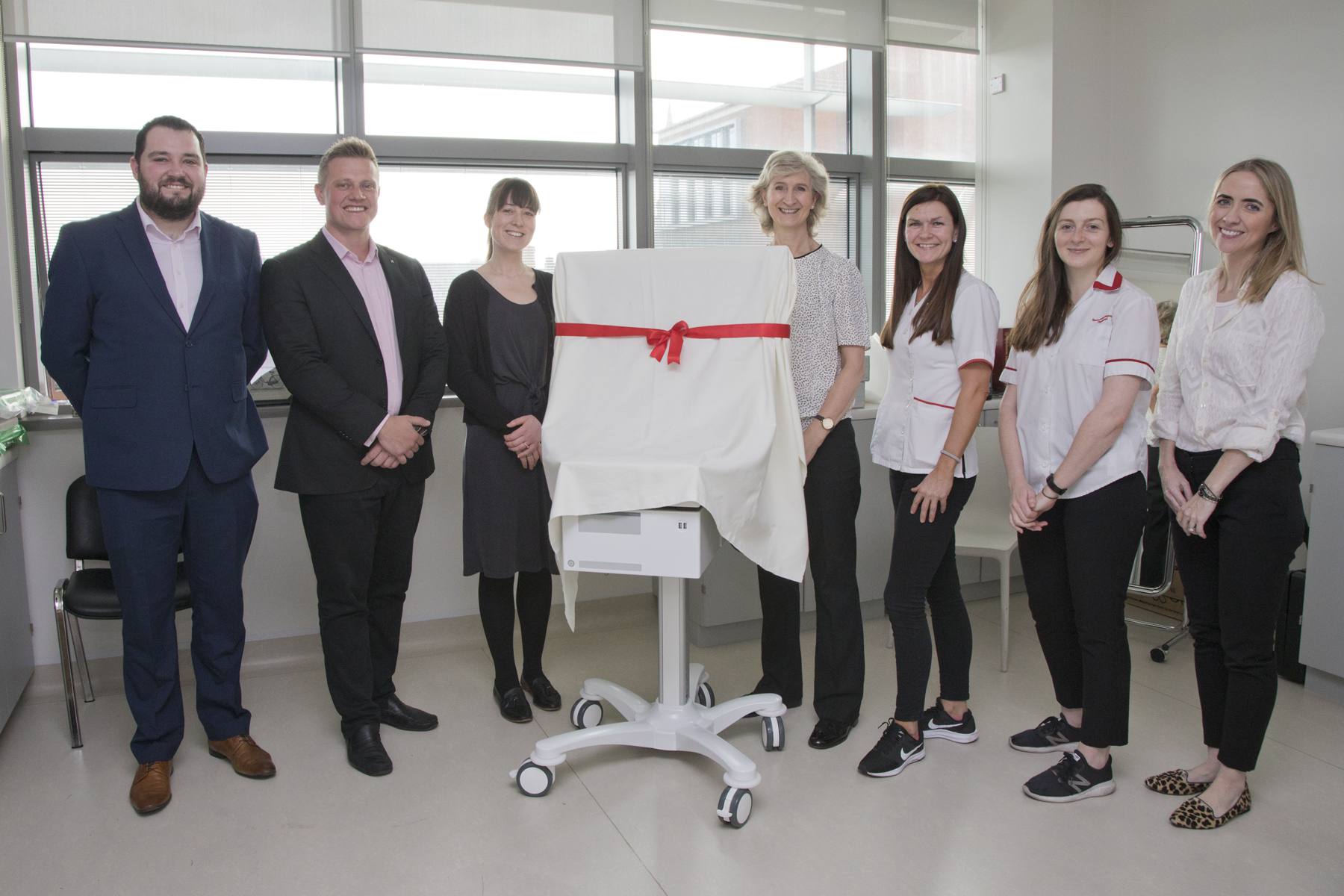 Owen Pemberton, commercial director at DP Medical, said: "We are really pleased to be working Mater Hospital to provide them with our XION EL system which with will have an immediate and significant impact on all aspects of the service they provide improving patient care, as well as providing a more efficient service delivery and for staff learning and development.
"It was lovely to attend the event to showcase to everyone what the equipment can do."
After establishing a separate company to serve the Irish market only last year, DP Medical continues to go from strength-to-strength.
Added Owen: "We are really pleased with how things are progressing in Ireland. We have worked in the country for a number of years already and have seen the obvious potential, so we knew it was a market we wanted to invest in further.
"By establishing an Irish company, with Thomas Cryan, our sales and service representative permanently based in Dublin and covering both Northern Ireland and the Republic of Ireland, we are ensuring we continue to enhance our sales and service coverage to our Irish customer base and seek out further opportunities so we can continue to grow and develop.
"We are already hopeful of being included on numerous HSE frameworks in the year ahead which will make the path to purchase for our customers far easier."
DP Medical Systems Ireland Ltd, which is based in Dublin, provides ENT, gynaecology and forensic medical equipment to the HSE and private health centres.
For further information please email sales@dpmedicalsys.com or visit www.dpmedicalsys.com.