In our latest guest blog, Suzanne Slade and Fiona Robinson; Speech and Language Therapists and Voice/Swallow Specialists, speak to us about the new flexible endoscopic evaluation of swallowing (FEES) training course and how DP Medical equipment supports the delivery of this important work. 
We set up Speech, Voice and Swallow Associates Training in 2017. Having worked as speech and language therapists in a busy ENT/Head and Neck department for many years, we wanted to share our specialist knowledge and provide clinical skills training to other therapists.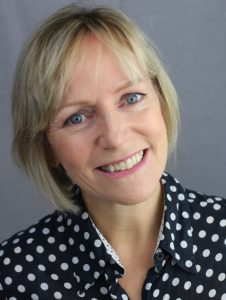 We have valuable links collaborations with medical imaging companies. DP Medical have offered us first-rate technical and professional support throughout this time, which has enabled us to deliver excellent endoscopy skills training to people in the profession.
Back in the early 2000s, we developed our own nasendoscopy skills. Since that time, the use of nasendoscopy by speech and language therapists has become well recognised as an invaluable tool in the assessment of voice and swallow function.
Our nasendoscopy skills training is offered in various settings. It can be tailored to meet the requirements of a team and delivered within their department, or therapists can come along to Nottingham for our FEES training programme, which takes place over an intensive five-day period. Either way, therapists enrolled on the course need to be enabled to progress their nasendoscopy capabilities using high quality imaging systems.
Our aim is to provide exceptional training in which therapists feel fully supported in building their confidence and skill in nasendoscopy. DP Medical has supplied equipment to aid the learning process, which involves small group work, simulations with a head mannequin and manipulating a nasendoscope with confidence. Being able to record examinations, store and retrieve data easily are all requirements which DP have supported us with, and it's been brilliant to establish a collaboration with them.
For more information about the next courses running in Cardiff, London and Birmingham in June, please email: sales@dpmedicalsys.com