DP Medical has made an important appointment to oversee company sales in south Wales and southwest England.
Jonathan Peters, who has a background in the health sector, will join the leading medical supplies firm as an area manager. Previously he had a managerial role at Nestle Health Science specialising in a product to help patients with dysphagia and before that worked for Synexus Clinical Research in Cardiff.
Said Jonathan: "I am really pleased to have joined the DP Medical team. I'm already enjoying the variety of the role and how passionate and proactive the team are as well as how fast paced the work environment is which is both challenging and rewarding at the same time.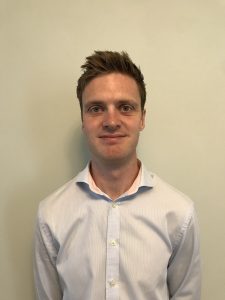 "It's also great to work with so many innovative products and have the opportunity to demonstrate them to medical professionals up and down the country. I've been demonstrating the Endoflex system to ENT consultants and getting feedback on how it helps them carry out assessments with patients. I've enjoyed going into the hospitals and having interesting discussions with lots of different clinical experts.
"I'll soon be heading to Germany for product training which I'm looking forward to. I'm grateful for the opportunity I've been given with DP Medical and how supportive everyone has been so far."
Rob Atkinson, managing director or DP Medical, said: "Jonathan is proving to be an excellent addition to our team. His appointment comes at a really exciting time for DP Medical as we look to open another office in the north of England, expand in Ireland and grow our team further.
"Jonathan will be playing an important part in our future development plans and it is great to have him on board."