Here at DP Medical we are extremely proud of our world-leading technology. But to make sure we maintain our high standards, we need to provide the best technical support to go with it. It's for that reason that we're extremely happy to announce the appointment of Michael Bearpark as our new northern engineer. In our latest blog, Michael tells us about his military background and how he is bringing those skills to our team.
Michael said: "Before starting at DP Medical I served in the Royal Navy. My naval journey began in May 2010 and I worked up to the role of leading engineering technician during my time there. This included leading a team of engineers to complete maintenance, diagnosis and defect repair of all of the equipment within the communication system.
"As the northern engineer here at DP Medical it is my responsibility to complete preventative and reactive maintenance as well as installations to all sites within the northern areas, including Scotland and North Wales. One of my favourite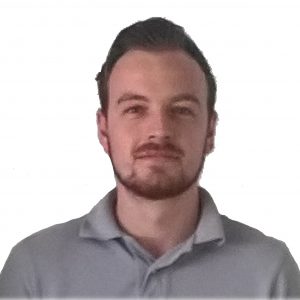 parts of the job is travelling around across the north to different places and having the chance to meet a wide variety of new people. I also love contending with the range of challenges I come across daily. You never know exactly what the next part of your job is going to ask of you, which is very exciting.
"I enjoy the responsibility I have been given to plan my work and communicate with different people. As well as this I have enjoyed meeting the rest of the DP Medical team over the last few months. I have been welcomed in and I feel very happy to be part of the team here.
"I'm looking forward to continuing to progress within my new role in the future, as I meet new clients and build professional relationships with a huge variety of people across the areas I cover. I am also keen to continue to improve my knowledge on a range of equipment by completing training with the different manufacturers that we work with. Learning from them is an invaluable part of the job and it allows me to perform my duties better."