Leading UK healthcare supplies firm, DP Medical, has provided state-of-the-art forensic examination equipment in the UAE, a first for the middle eastern country.
DP Medical, which has its HQ in Surrey, has now installed its MediScan software and HD video Colposcope in RAK Police GHQ, Ras Al Khaimah to further develop the ability of officials in UAE to record and document sexual assault and abuse.
MediScan, a product developed by DP Medical, provides clinicians with a secure pathway for recording, storing and encrypting patient gynaecology examinations for analysis and archiving. The still images and video are captured in real-time and stored against the patient record for retrieval anywhere in the hospital.
The Video Colposcope is an advanced high resolution video camera with integrated high intensity LED illumination. The equipment provides a compact stand-alone solution for true video and still images in the forensic gynaecological field.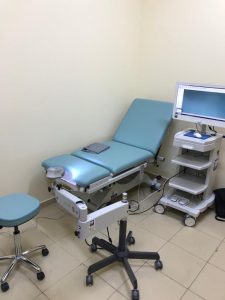 Owen Pemberton, commercial director for DP Medical who oversaw the project from start to finish, said: "The completion of this project is a great achievement for all involved and we hope that this flagship installation will be the start of many new opportunities to come in the UAE and wider Gulf Cooperation Council (GCC) for DP Medical.
"MediScan has enjoyed a large market share within the UK and Ireland for the purpose of forensic and legal documentation, it's great to see it is now also the choice for global professionals within this field too."